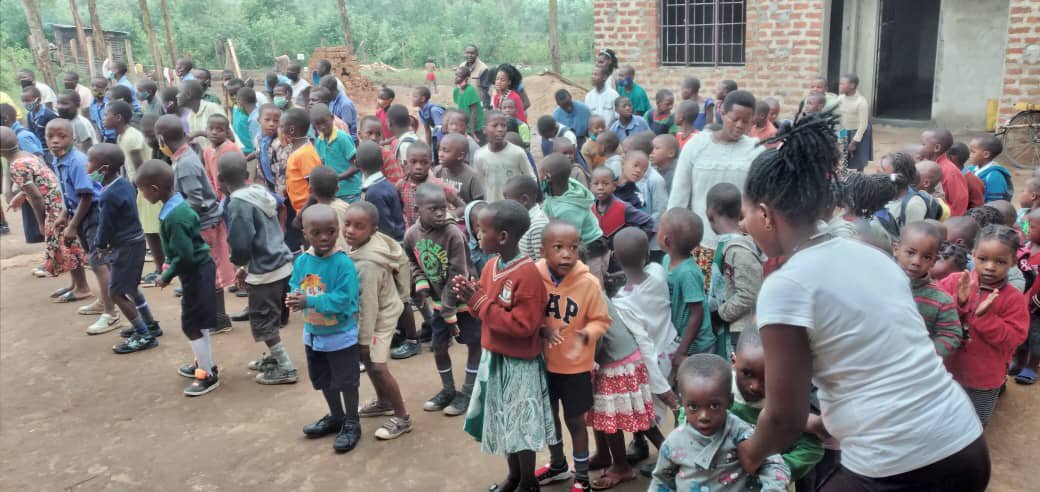 On March 2020 after a mission's trip Mbara, Uganda our hearts were touched to be a viable support to Mercy Child Samaritan Care-Uganda (The Mercy Center) to care and assist the orphaned children. Never had we seen children that lived without so much be so full of joy and peace. They were grateful to have been rescued, many out of the streets and gutters of Mbara abandoned by their families and left to fend for themselves. We started by purchasing beds to get the children off the floor where they slept in a cramped two-bedroom house with no electricity or running water. They joy and gratitude they expressed was immeasurable.
Upon our return to the US, we continued to support the orphanage and village. We were able to provide food through the pandemic feeding not only the orphanage but the entire village. We knew there was more to do. In 2021, We supported with the following achievements.
The monthly rental expenses have been settled by Triumphant Life Partnerships geared towards the safety of children.
The children's welfare such as food, has been available throughout the pandemic until this present day, no matter the downfall of the Ugandan economy affected by inflation.
A modern orphanage Home was built in the heart of Kyakakoni village an answered prayer for the community.
The Mercy Home has fully been facilitated with water, electricity, kitchen, and a modern latrine.
Now the time has come for us complete the next phase. The Mercy Child Samaritan Care School. This school will be located directly next to the orphanage. Providing 7 classrooms that will be free from overcrowding and no longer subject to the elements of the weather as the current school is. This project has currently been started and we are looking to complete it by the beginning of 2023. We need your help and support. The total cost of the project is $96,686. We have already contributed $15,425. This means all we need to do is raise $81,261 to complete the project. We know it is possible!
Help us make a difference in the lives of these children. Make a tax-deductible one time or reoccurring donation today. No amount is too big or too small as we continue to support the orphaned children of Mbara, Uganda.